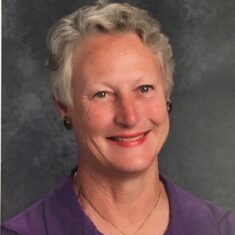 Lee Boyes is a teacher at Petaluma High School as well as a scientist.  Science is the vehicle by which she teaches students how to think critically.  Lee has earned both the North Bay and the Sonoma County teacher of the year awards in her 25-year tenure at PHS.
Lee received her bachelor's degree in chemistry from Sweet Briar College in Virginia and her Master's in Education from Claremont Graduate School in southern California.  Lee's passion to teach started in the first grade because she had a wonderful teacher who was always willing to answer her questions.  Then in high school Lee had another influential female chemistry teacher who solidified Lee's desire to teach.  She has been teaching ever since with a short hiatus into industry which you will hear about today.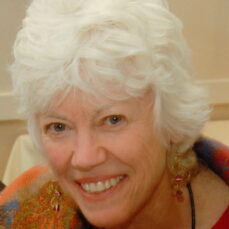 Libby Harvey FitzGerald is a natural products chemist with a bachelor's degree in chemistry from Sweet Briar College in Virginia. She was CEO of Alpha Chemical & Biomedical Laboratories in Petaluma and, after 17 years, negotiated acquisition by a European lab. Her mantra "Good Science is Good Business" carried her from an early career with the American Chemical Society in Washington DC to California and then onto the national stage in helping to establish laws and methods for analytical testing of original plant material, manufacturing process samples, and final bottled content/label integrity of herbal products and dietary supplements. Libby also has a strong community involvement that resulted in her North Bay "Women in Business – Technology Industry" and Petaluma "Citizen of the Year" awards.